FOSS4G 2014 Save the Date
Get your hack on the map this year at FOSS4G 2014. The event runs from Sept 8th-12th in sunny* Portland Oregon. The conference is an amazing creative gathering of everything that makes open source and mapping fun. It would be great to see you there.
Last year we had a great selection of GeoServer presentations. If you are interested in presenting please keep the April 15th submission deadline in mind.
* In traditional west coast fashion Sun may be replaced with large cups of coffee
_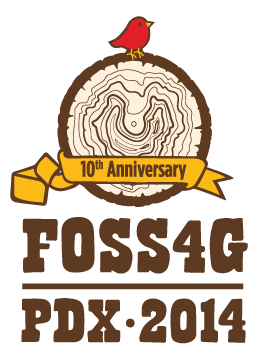 _
GeoServer Sprint Sunday Sep 14
Have you booked your flight yet? Please consider staying an extra day to enjoy the company of the geoserver-devel team on Sunday Sep 14.
The GeoServer team is looking at extended the FOSS4G code sprint by an extra day in order to get some face-2-face work done. There will be a few teams attending remotely (hi CSIRO!) so if you are unable to extend your air fair you may still be able to take part.
We would like to thank Mike Pumphrey (Boundless) for arranging a venue. We are seeking additional sponsors to cover food and activities. Please contact Jody Garnett if you are in position to help out.
Vulnerability